Sheet Metal Fabrications in Seminole TX | Call Today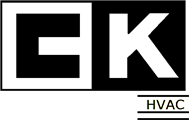 Our team of HVAC experts has been providing homeowners with custom sheet metal fabrication services for many years. We have worked on various major projects, such as designing, creating, and installing custom air ducts. However, we are also known for smaller, more intimate jobs, including repairing existing air ducts with custom-made fittings. Whatever it is that you need, our group of experienced technicians can take care of you.
There are a few benefits to having custom pieces made for your air duct system. For example, we will design parts that can improve the air quality of your home. We know exactly how to improve airflow efficiency. With this in mind, it is clear that our workers are the best people to call for any custom ductwork.
Find Custom Sheet Metal Fabrication Services Near Your Area
Thanks to many years of hard work and professionalism, our team has quite a reputation when it comes to producing high-quality results. On top of this, our custom ductwork is long-lasting, high-quality, and reliable, meaning that you will not be left disappointed with our services.
Our team has helped hundreds of families by improving the air efficiency in their heating and cooling systems. Even though our process is simple, it is also extremely effective. We will map out the air duct system in your home and determine how to improve the airflow and efficiency in critical areas. Once this is done, we will design and create custom pieces and install them with a trained eye. Finally, the air ducts are sealed to ensure maximum efficiency.
Looking For Sheet Metal Fabricators? Call Our Nearby Experts!
When it comes to maximizing airflow efficiency, you must equip your home correctly. Purchasing a new AC system without quality ductwork is like building a new house without laying a foundation first. For this reason, we will include a custom ductwork analysis with every service call that you make. After years of service to the community, we are proud to have helped hundreds of homeowners with their heating and cooling needs.