Furnace Repair Denver City TX | Top Maintenance Experts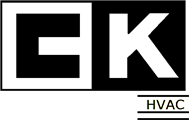 Our city mostly enjoys warm weather for a larger part of the year. However, there are times when it experiences temperature dips, and you must stay prepared for that. Heating systems come in handy in the chilly weather, and they must adequately function when it gets cold outside. Now, what if you turn on your heating system and it refuses to provide you with adequate warmth?
Instead of stressing, you have the option of calling us for help. We will send our specialized technicians to you who will fix the system in the most efficient way possible. We provide the most reliable and efficient furnace repair services in all the localities we serve.
HEATER INSTALLATION AND MAINTENANCE SERVICES NEAR YOU
As the temperature starts going down, the heating system comes to the forefront to make the space warmer and cozier. These systems are made strong enough for the job, but that doesn't guarantee them long-term life. Any furnace is susceptible to damages and will break down eventually.
To be ready for such a situation, you can only rely on the experts. This is where we come forward to help. We have the best team of technicians who possess vast experience in providing the best heating services.
You can reach out to us to get all your heating repair demands addressed super fast and in the most reliable way. We will fix your unit, along with restoring the comfortable environment of your home, in the least amount of time.
NEED YOUR FURNACE INSTALLED OR FIXED? CALL OUR NEARBY EXPERTS!
Most people tend to ignore issues they discover with their furnaces, especially when it breaks down. However, it becomes crucial to fix the issue the more you disregard it. The longer you wait, the issue will escalate into something more significant. It requires you to note the problem signs very early to identify and address them. To identify faults with your heating unit, look out for these warning signs.
When your energy bills skyrocket
When some rooms become extremely hot compared to others
When the furnace makes loud noises
When your home cannot maintain the temperature setting
When your installed system delivers cool air instead of warm or hot air
When your home has an increased level of dust and dry air
Conclusion
If you require reliable and trusted technicians, then count on the CK HVAC team. We will ensure that your heating issues get resolved quickly and reliably. Contact us by phone or online today!