Air Quality Testing Seminole TX | Reliable IAQ Systems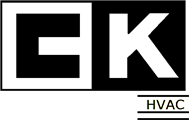 When it comes to maintaining your family's overall health, the air quality of your home must be safe. For this reason, our HVAC company has been providing local residents with reliable and efficient air testing services for many years. A top-quality IAQ system can rid your home of any harmful substances and pollutants, such as pet dander, mold, secondhand smoke, and mildew.
Our technicians genuinely care about the health of your family. If you haven't had your air quality tested, it may be time to give us a call so that we can ensure a safe and healthy home environment. We understand that having a comfortable home climate means more than just temperature control - with that said, we can assist by narrowing down the best and most efficient purification processes that will work in your home.
Top-Rated Indoor Air Quality Testers Near You
If you are worried about the quality of your air, give us a call. Our team of friendly and experienced workers will ensure that your home environment is tested properly for any harmful substances. It is vital that you hire someone who knows what they are looking for and how to fix a problem if it presents - with our company, you are guaranteed to be left satisfied. We will assist in removing any dangerous pollutants that could cause serious health concerns, such as asthma.
There are various home kits that you could make use of to test the quality of your air. However, these are nowhere near as accurate or helpful as getting the job done by a professional. As we have mentioned, our team knows exactly what to look for. We will tell you the problem and how to fix it.
Our team of experienced and professional technicians will assist in creating a plan of action for your family. More so, we are always transparent when it comes to the cost of solving the problem, ensuring that you do not pay for any services that are not necessary. This means you will get a much more reliable, helpful, and accurate reading of your home air quality than if you were to use a home testing kit.
Need Your Indoor Home Air Quality Tested and Improved? Call Today!
One thing that our team never compromises on is the health and safety of our clients. With that in mind, we keep up to date on all the newest technologies and purification services that could be used to keep your air quality safe. If you give us a call, we will do a comprehensive inspection of your home and find the most effective solutions out there. Our team will work with you throughout the entire process, ensuring that your home will be left clean, safe and comfortable at the end of the day.
Our Services
Areas We Serve
79360
Neighborhoods
Green Hill Terrace, Crestgate, Green Tree North
Find us here
Business Information:
C K's Heating & Cooling
2228 Hobbs Hwy, Seminole TX, 79360
432-758-3012