Furnace Repair Andrews TX | Top Maintenance Experts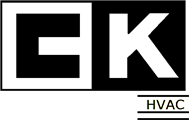 Everyone enjoys warm weather, and therefore, summer proves one of the favorite parts of the year. However, like every other thing, the season always comes to an end to usher in winter's bitter cold. So how can you keep yourself and your family at home warm during these colder periods of the year?
The cold season is when your heating system is working at full capacity. However, it can sometimes malfunction at this critical juncture and leave you exposed to the cold. To stay on top of things and ensure your comfort at home, you must contact the best heating system provider to install or maintain your home's heating unit.
What better contractor to turn to in your time of need than the CK-HVAC Company? The company crew will deliver reliable and swift furnace repair within the company's operating territory. It will swiftly get your heating system operational.
HEATER INSTALLATION AND MAINTENANCE SERVICES NEAR YOU
Winter always comes with a drop in the temperature, and you will have to depend on your home's heating system to keep everyone warm and cozy. However, if something malfunctions, you will need to repair or overhaul the entire heating system. But where do you start?
The CK-HVAC Company proves an ideal product and service provider for your home's heating repair services. You can rely on the company's experts who have the right mix of experience and skills to respond to your heating needs swiftly. The crew will quickly identify and address your furnace issues and ensure your heating unit's restoration.
NEED YOUR FURNACE INSTALLED OR FIXED? CALL OUR NEARBY EXPERTS!
Most people tend to ignore issues they discover with their furnaces, especially when it breaks down. However, it becomes crucial to fix the issue the more you disregard it. The longer you wait, the issue will escalate into something more significant. It requires you to note the problem signs very early to identify and address them. To identify faults with your heating unit, look out for these warning signs.
When your energy bills skyrocket
When some rooms become extremely hot compared to others
When the furnace makes loud noises
When your home cannot maintain the temperature setting
When your installed system delivers cool air instead of warm or hot air
When your home has an increased level of dust and dry air
Conclusion
If you require reliable and trusted technicians, then count on the CK HVAC team. We will ensure that your heating issues get resolved quickly and reliably. Contact us by phone or online today!
Our Services
Find us here
79714, 79758, 79783
Business Information:
C K's Heating & Cooling of Andrews
711 Hospital Dr #2, Andrews, TX 79714
432-220-8329