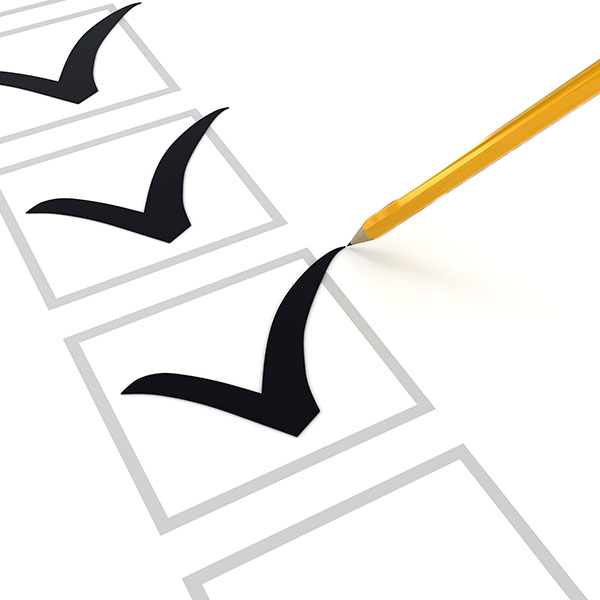 At CK's Heating & Cooling Inc we strive for 100% satisfaction in everything we do. We value your opinion and invite you to tell us and others about your experience with us. Please take a few moments to tell us what you think by leaving us a review here on our website or on any of these popular review sites or social networks.
Read what other customers have said about us.

All trademarks or brands on this page are registered by their respective owner and are not affiliated with our company, nor do they endorse or sponsor our products or services.
Reviews of
CK's Heating & Cooling Inc
(Based on 15 rated reviews)
30-Apr-2020
Product or service reviewed: Home ac unit
The day I called for an estimate they came out the same day, no waiting. Then they were very busy that week and was saying we were going to have to wait a week to get on their schedule but called me 2 days later and said that the weather this weekend was going to be hot hot and didn't want us to go without ac so fit us in with there busy schedule. Awsome crew that came and installed the unit. Definitely recommend.
Talissa Heiberger
Seagraves
10-Apr-2019
Product or service reviewed: Bryant indoor & outdoor units
What a great group of techs and partners! They have taken such good care of us through our heating and cooling needs. They're honesty, kindness, professional service, affordability, and great products will keep us coming back to CK's with all of our needs. Thanks to these guys we're sitting in our home and enjoying the cool air from our new Bryant unit. Thank y'all for your integrity and wisdom!
06-Nov-2018
Product or service reviewed: Bryant Heating and Cooling system 4 Ton
CK's just finished installing my new system at a price I was pleased with. Their crew was polite, personable, efficient and effective. They removed and replaced my system, added additional return air, replaced all registers, thermostat and new exhaust in about six hours work time. The experience was absolutely professional and pleasant. They had previously only done service work for us. That work was prompt and well done at a reasonable price, so they were the only ones we called when it was time to replace. Johnny, Ricky and Scotty were extremely service oriented and worked well with us for a good price. I can't recommend them any more highly. I'd use them again in a heartbeat.
27-Mar-2018
Product or service reviewed: Bryant Heating and Cooling System
Thank you Johnny and your team of pros. I know that putting in a new system was hard work. Love the fact that they go out of their way to explain the unit in detail keep in touch with the process of their work and clean up the mess as they work. great service !!!!
Reyes Lujan and Samuel Contreras
Seminole Tx
19-Jun-2017
Product or service reviewed: AC capacitor replaced
What quick & great service! Johnny took great care of us. He was efficient & got us taken care of THE day we called CK for service. We'll definitely be using CK with any of our future HVAC needs. It's so nice to have a local business with knowledgeable techs and kind customer service. A huge thanks to CK HVAC for your quick and affordable service!
13-Aug-2016
Product or service reviewed: Fixing air conditioning
Honest, hard working, reasonable. C K rescued us when heading to daughter's graduation, on a Saturday, they fixed our air conditioning with 20 people spending the night. True Life savers. Seriously "God bless them".
28-Jul-2016
Product or service reviewed: Unit repair
Excellent quality service. Scotty had a great attitude and fixed it quick. He did a great job. I will be calling him in the future for any air conditioning needs.
28-Jul-2016
Product or service reviewed: Unit Repair
Fantastic service. Scotty Peters really knows what he's doing, and did an excellent job!
29-May-2016
Product or service reviewed: 5 Ton Bryant Evolution
Very expedient from the time I made the phone call to getting an estimate. They were able to get the new a/c and heat pump units installed along with expanding my return screen, which we could previously hear that it was undersized. They are VERY thorough, making sure things are done right, no question. So pleased with our "emergency" situation from a broken unit to our new one, making even the previously hot spot rooms in the house to a very even distribution.
Steven Suarez
Seminole, TX
21-Jan-2016
Product or service reviewed: 4 ton bryant heat pump
Great service!! From sales, installation, and service got a quote in 5 days later at a new unit with new ducting they make sure I was 100% satisfied
17-Aug-2015
Product or service reviewed: Heat Pump
Very thorough company from the estimate pricing to the final inspection. The installers were professional and hard working. I am pleased and would recommend highly.
06-Jul-2015
Product or service reviewed: AC Unit
Service was excellent! Called for a quote and they came out that day. Unit was installed the next week. Very professional, very knowledgeable, very thorough, very clean. Never knew they were ever there. Called a few days later to check and see if we were pleased and came back to do a final inspection. Impressive! AC works great!
Craig and Nancy Clark
Seminole, Tx
29-Jun-2015
Product or service reviewed: Mirageusair
I love my new Mirageusair Unit for our shop. We couldn't seem to cool our 30 by 30 shop and worried about heating for winter. This is all in one cool and heat , it is GREAT . My new career is Mig Welding and now I can work in comfort year round !!! C&K in Seminole Texas installed and running in less than 8 Hours!!!!
Sandy Carrigan
Andrews Texas
04-Apr-2015
they definitely take care of their customers
27-Mar-2015
Product or service reviewed: 4 ton Bryant Air conditioner
I called CK in the morning they were at house quickly. Ordered unit same day was installed the next day. The crew worked quickly, very polite and answered questions. Mr. Koethler was very helpful and knowledgeable about products and needs for efficient cooling. I have used CK in past and will continue to use them. Great job!