Ductless Mini Split Installations Seminole TX | Top Cooling Systems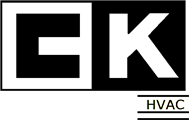 Owning a home brings an amazing sense of accomplishment. Still, it also requires a lot of upkeep, like deciding on the type of air conditioning unit to install. Have you considered a mini-split AC?
Installing a ductless mini-split AC system can prove the best decision you will ever make regarding your home's air conditioning situation. The unique system proves a brilliant alternative to the large central air unit. Additionally, it can prove a viable and efficient option for your air conditioning needs at home, especially when installed properly.
CK HVAC Company proves a brilliant product and service provider for all home cooling systems. The company has many years of air conditioning repair/installation experience with highly trained and skilled technicians to assist with any questions you might have about mini-split systems. You will always get the assistance that you deserve for your home AC.
Trusted Ductless Air Conditioner Installers Near You
The installation and maintenance of ductless systems differ from the traditional air conditioners. Therefore, it's a good idea to understand what to look for when hiring a ductless air conditioner installer.
Consider the following when searching for the right HVAC company:
Specific knowledge. A technician should have specialized training in the ductless cooling system's unique nature before you contract them. Otherwise, you can end up with a dysfunctional or damaged system.
Circulation expertise. The technician you contract should have expertise in air circulation because the system uses direct air export. Such an expert will prove capable of providing the perfect airflow plan to maximize your room climate's efficiency and control.
Transparent pricing. The ductless system proves budget-friendly compared to other HVAC systems. However, costs can quickly rise when not you become reckless. Search for a company that can provide detailed estimates besides having clear cost structures. It will assist you in sticking to your cost-effective goals.
Need To Get Your Ductless Air Conditioning Installed? Call Today!
CK HVAC aims at helping clients realize a perfect home air conditioning solution that's affordable. We work around the clock to listen to clients' needs and concerns. CK HVAC devotes itself to providing the best top-quality products and services from beginning to end. So, look no further than CK HVAC when in search of a ductless air conditioning system. You can call the company directly or check our website to get help regarding the installation and maintenance of ductless systems.
Our Services
Areas We Serve
79360
Neighborhoods
Green Hill Terrace, Crestgate, Green Tree North
Find us here
Business Information:
C K's Heating & Cooling
2228 Hobbs Hwy, Seminole TX, 79360
432-758-3012