Heat Pump Repair Andrews TX | Trusted Replacements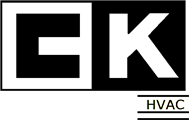 Heat pumps can be lifesavers when providing warmth during the cold winter months or cool air during the hot summer months. Whatever time of year, having a broken or malfunctioning heat pump is never acceptable. Since you rely on this system so heavily, you must have it inspected every regularly. Luckily our team can help.
We will deliver quick and reliable service, ensuring that your heat pump is up and running again in no time. If the system needs to be replaced, we can also help pick out the best and most suitable option for your home.
RELIABLE HEAT PUMP INSTALLATION AND MAINTENANCE NEAR YOU
When temperatures begin changing, your heat pump often provides you with the necessary cooling and heating requirements. Since heat pumps are frequently used, it is not uncommon for them to need regular inspections or repairs. Even the most expensive models are not immune to malfunctions now and again.
This is where our team of experts comes in. Our technicians are as experienced and trustworthy as they come. We have been restoring broken heat pumps for many years. Our team will work quickly and efficiently, fixing your heat pump so it can provide you with warm or cool air again. While we get the job done fast, we never compromise on quality or reliability.
NEED YOUR HEAT PUMP FIXED OR INSTALLED? CALL OUR NEARBY EXPERTS!
If you are looking for a team of trustworthy professionals who can sort out your heating/cooling needs today, give us a call. Our main priority is customer satisfaction, and we will do everything in our power to have your system working smoothly again. Because of our hard work and professionalism, we have received many 5-star reviews from previous customers. If you give us a call, we will do our best to ensure that we earn yet another top-quality review from you.