Denver City TX AC Repair | Top Cooling Unit Maintenance Service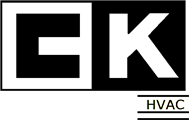 If your air conditioning stops working during the night, it might not bother you so much. However, imagine it breaking down during the day time!
Thus, it would help if you had a solution ready when such a situation occurs. You need to ensure that your air conditioner is maintained throughout the year to help avoid unexpected breakdowns.
No need to stress - our dedicated team can help. All you need to do is give us a call and let us know the issue. We provide round the clock services, unlike other companies that have time limitations. Moreover, we ensure that your AC unit performs reliably and efficiently.
AC MAINTENANCE AND TUNE-UPS | KEEP THE COOL GOING STRONG
The major difference in services provided by other HVAC companies is quality. Some of them only focus on delivering quick fixes while completely ignoring the root cause. It doesn't take very long for the same issue to resurface and back at square one.
It is here that our company stands out because our services follow a different approach. We always begin with identifying the root problem in your air conditioner. Then, check if there is a need to change out the cooling unit. It is only then that we forward with repairing.
After diagnosing your AC, we will start with our AC repair process to fix the main problem and ensure your AC starts functioning like new. We will stay on-site until the job is complete!
We will never ask you to pay for extra services if they are not required. At the same time, we also explore all the cost-efficient remedies for the issue. We determine the cost-efficiency of installing a new unit and if that option is better long term.
We believe in a strong work ethic and integrity. Our team takes care of customers and provides the best solutions possible. We always aim to restore your AC unit to the best working condition.
DON'T LOSE YOUR COOL | CALL FOR AC REPAIRS
CK HVAC is efficient and reliable with all AC unit repairs and maintenance services. Contact us today and schedule a repair or maintenance service. Feel free to call or fill out the online form!