Andrews TX AC Installation | Trusted Cooling System Replacements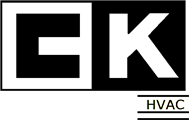 During the summer months, it's necessary to have a functioning air conditioner. In instances where your conditioning system is susceptible to frequent breakdowns, you may need an AC replacement.
If you discover that your AC proves incapable of beating the heat, contact the CK HVAC specialists. Our experts will inspect your conditioning system in detail and either repair or replace your AC.
Acquire a New Cooling Combatant to Counter the Heat
Your AC will at some point need a replacement. But how can you notice a failing conditioning system? Look out for these signs:
When your AC is 10+ years old
The conditioning system requires constant repairs
The energy bills consistently rise
When you notice inconsistent temperatures in various rooms of your house
When the unit makes excessive noise
It proves wise to do an AC upgrade whenever your air conditioning starts to malfunction. Upgrade to a new energy-efficient unit that will surpass your expectation but fit into your budget. The CK HVAC technicians will take care of the entire replacement process for you. Furthermore, you will get quality and excellence in the services offered.
AIR CONDITIONER INSTALLS AND REPLACEMENTS YOU CAN TRUST
Everyone wants to hire the best company for their air conditioning unit maintenance. So, it proves straightforward to consider CK HVAC Company. The team will inspect your system to identify the problem and bring the unit back to working order.
It proves crucial to pick the right specialists for your AC maintenance. So, choose an HVAC company that will prove kind to your wallet and meets your needs. You will also need convenience and availability, regardless of the time of day.
Our CK HVAC technicians will consider your budget, cooling needs, and the layout of your home before getting your AC system back to functional status. Additionally, we are available 24/7 when you need our help the most.
NEED YOUR AIR CONDITIONING INSTALLED OR REPLACED? CALL OUR TEAM!
We pride ourselves on installing advanced and sophisticated AC systems in the region. Contact us online or by phone today!